ACCURATE INTUITIVE READINGS WITH ADAMS 
Email: psychicadams77@gmail.com
online psychic reading Spiritualworld
Accurate Intuitive Readings with Adams
One Card Reading
Covers one question and a follow up reading. I would require your birthdate and question.
Covers various aspects of your life. I would require your birthdate and the areas of your life that you want me to look at.
Angel Reading
A general message from the Angels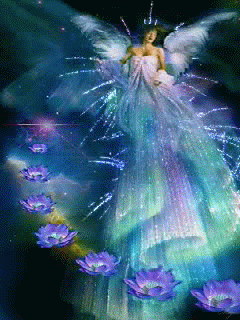 Book your personal email reading to see what this year holds for you. I will also supply you information on your own personal year and what its energy will offer you.
In some of the readings I also connect with the spirits of the departed which can be very comforting for those who need to know that they have the support that they need from the spirit world.
I will also do a distant energy balancing and healing or Belvaspata Healing if its deemed necessary and we pick up that there are energies blocking your path to success and true happiness.
Many who go for a reading consider the consultation as money well spent and an investment into their future.
The readings not only give you an idea of where you are at right now, but also give you an idea of where  you're headed.
Often people are not sure of whether to change a job or caree for example and the reading will tell them whether its the right time for them to seek new employment or stay where they are.
Others may be concerned about the future of a relationship. Should they stay or should they go? Obviously the choice is theirs in the long run, but the reading will give them more clarity as to what their best options are.
Readings can offer insight on health or warn you what you need to look out for and be aware of in the forthcoming months.
A reading can offer financial guidance and perhaps offer clarity on the pitfalls that one may encounter when going into business, making financial investments or buying a property.
Psychic readings/guidance are not for the faint hearted! You must be serious about wanting change and transformation.
A Brief Biography of Adams
Adams  has studied Psychology to honors level.   She is a qualified Neuro-Linguistic Programming Practitioner and has completed courses in trauma and bereavement counselling as well as a number of personal empowerment and divinatory workshops Adams has studied and practiced Reiki and Transformational Healing Massage.   She has combined her years of experience with the knowledge that she has built up through study and research and now offers spiritual counselling and coaching by email or on a one on one basis to those who need personal guidance.  She is also the founder of the website www.psychicadams.com which has successfuly been running for the past 15  years and has provided information to those who want to learn about complementary health and healing. online psychic reading